Seismic Retrofitting
Earthquakes: What Can We Do To Prepare For The Next One?
Much of the evidence to support the benefits of retrofitting commercial and residential structures was developed as a result of the devastating earthquakes in California in the late 1980's to the mid 1990's.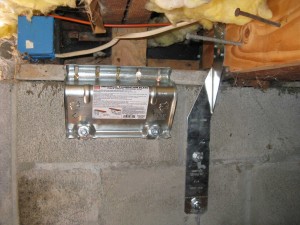 Several studies were conducted showing that the proper use of foundation bolting and other retrofit measures in anticipation of an earthquake can help residential structures survive a major earthquake and reduce the extent of damage.
Earthquake retrofitting essentially "ties the house together" and transfers energy to the foundation.
Earthquakes damage buildings in two ways, either by shaking or heaving the ground. Shaking weakens a houses frame and heaving the ground can actually lift the building from its foundation.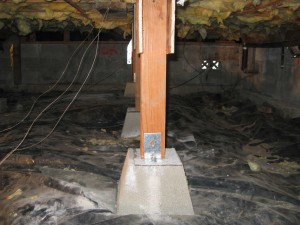 We begin the process by compiling a survey of the current condition of the building. Conditions that may be causing damage to the building, but are not directly related to earthquake retrofitting, are noted in the survey and suggestions for corrective action are given. After the survey and corrective action plan is complete, we provide the homeowner with a bid for repairs.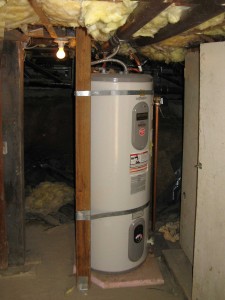 On acceptance of this bid, a building permit is obtained from the local building department and our expert installers complete the required work. Upon completion, the work is inspected by the building inspector and the completed permit and description of work performed is made available to the homeowner and/or their insurance provider.
Click HERE for a link to the Clallam County Seismic Retrofitting guide.
Contact Alpha today if you have any questions:
360-452-3154
alpha@olypen.com
ALPHABC943LW